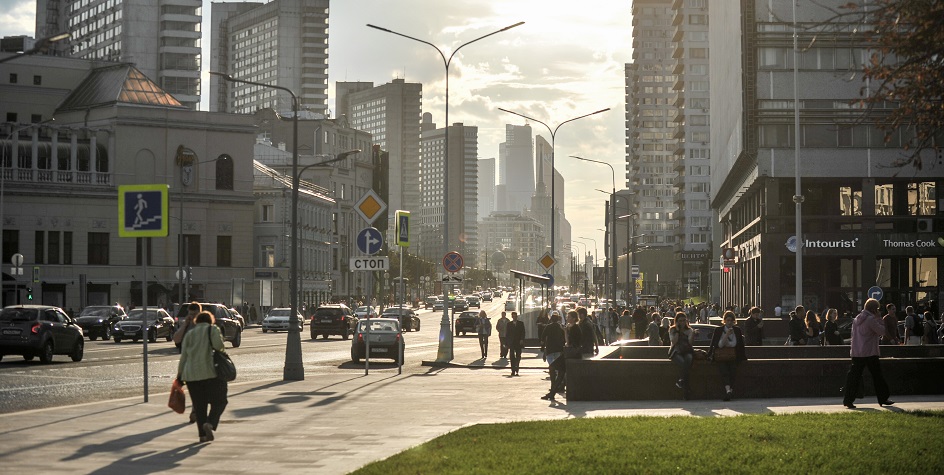 New Arbat
Photo: Andrei Makhonin/TASS
Experts believe that the city authorities do not want to «create a load for an elite audience»
The Arbat district will not participate in the program of demolition of five-story building, according to RBC with reference to the head of the Arbat Maxim Deryugin. «According to the parameters that apply, we still have houses there. But if the residents wish, they can offer your home through the portal «Active citizen,» said Deryugin edition.
On the eve of a meeting with the residents of the head of the Council of Moscow Sergey Noskov reported that their district also excluded from the renovation program of five-floor Fund.
In these two areas, according to a leading Analytics CYANOGEN Alexander Pypina, is the most expensive housing in Moscow. The average price of 1 sq. m. on the Arbat — 526,2 thousand rubles, and in Khamovniki — 503,3 thousand RUB
According to the head of the Department of Analytics and consulting of real estate companies «best-Novostroy» Sergey Lobzhanidze, Arbat and Khamovniki was taken out of the programme to demolish five-story building, because in these areas there is practically no block and five-story panel.
In addition, according to the expert, building in the heart of Moscow bears additional risks for the developer due to the complex topography and the secret communications that cannot be touched. There is another reason for this decision. «There are many relatives living «respected people». In order not to create stress for an elite audience, decided not to touch it and just leave those areas alone,» — said Lobzhanidze.
Khamovniki and Arbat could be excluded because it is «safe areas established structure,» says the head of analytical research at Cushman & Wakefield Denis Sokolov. «It is possible that these areas were their lobbyists are influential famous people, including the expert community, which defended the areas and convinced that it is better not to touch them,» said Sokolov RBC.
We will remind that in February the city authorities announced the demolition of almost 8 thousand houses with an area of about 25 million square metres, home to 1.6 million people. Preliminary lists of demolished five-story building, officials of Moscow will prepare by may 1.
Источник статьи